2017 Burnie Gift FINAL Fields
Men's Burnie Gift
Red - Joel Bee VIC 0.75m
White - Wil Johns VIC 4.25m
Blue - Rory Plant TAS 8.25m
Yellow - Jorden Englund TAS 10.00m
Green - Dan Lemoto TAS 10.50m
Pink - Daniel Reeves TAS 11.25m
Women's Burnie Gift
Red - Morgan Mitchell VIC 2.00m
White - Morgan Gaffney TAS 4.50m
Blue - Kiara Chambers TAS 5.00m
Yellow - Anny Chapman TAS 6.00m
Green - Mackensie Belbin TAS 6.25m
Pink - Virginia Stasyszyn WA 9.50m
Semi Finals
Men's Burnie Gift
SF1
1 J Englund 10.0
2 J Bee 0.75
SF2
1 D Lemoto 10.5
2 W Johns 4.25
SF3
1 D Reeves 11.25
2 R Plant 8.25
Women's Burnie Gift
SF1
1 M Gaffney 4.5
2 V Stasyszyn 9.5
SF2
1 K Chambers 5.0
2 A Chapman 5.75
SF3
1 M Mitchell 2.0
2 M Belbin 6.25
Burnie 1600m (Burnie Mile)
The Burnie mile is shaping up to be a huge event. For the first time for a long time there will be two athletes off scratch. Ryan Gregson and Tassie gun Stewart "Mayor of King Island" McSweyn. No one has won the Burnie mile from scratch since 1967 - 50 years ago.
McSweyn 21, won the Devonport 1600m off 20m, so he's been brought back to scratch, along side Australian champion & 1500m national record holder Ryan Gregson. His winning time at Devonport was 4-04.24.
If either Gregson or McSweyn break 4mins in the Burnie mile there is a $3,000 bonus on offer.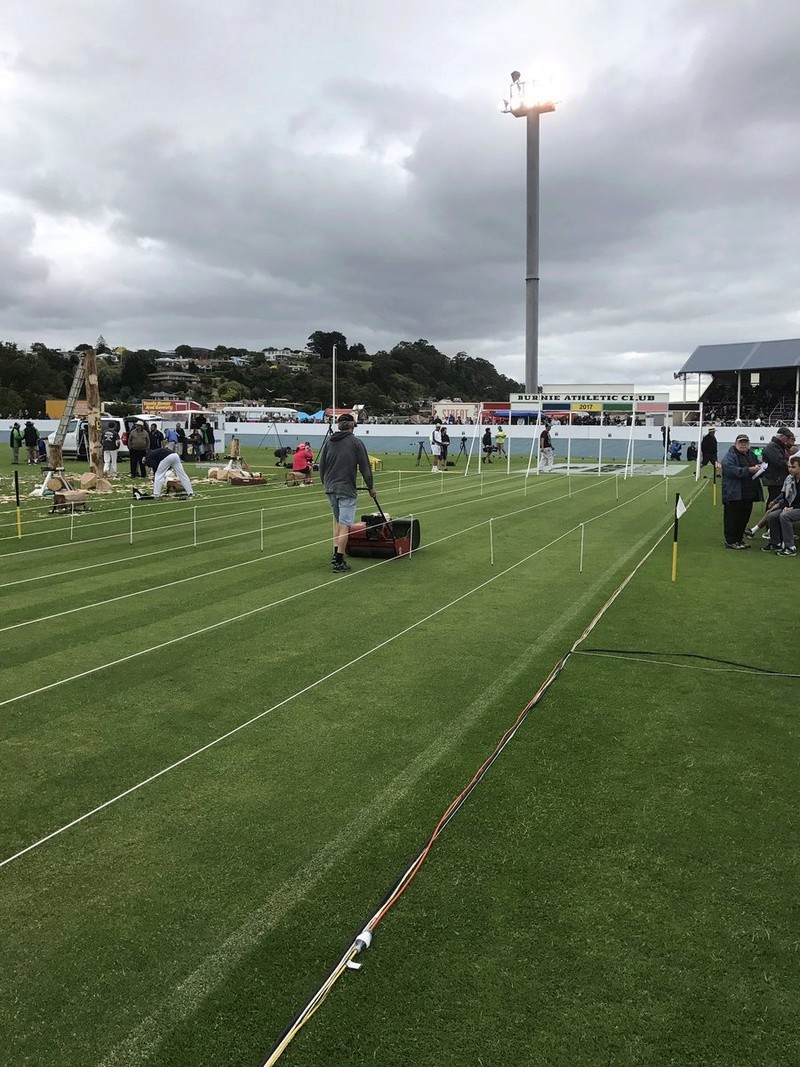 Burnie Gift track gets rolled & mowed after the semis in readiness for the final.


Last edited by Admin on Sun Jan 01, 2017 8:37 pm; edited 1 time in total